We Repair & Maintain

CHAINSAWs, BLOWERS, TRIMMERS & More
We provide tune-ups, maintenance, and repairs for all brands and types of outdoor power tools and other equipment. Our mechanics have over thirty years of combined experience servicing small engines, so come on by and get your tools fixed at a local shop you can trust.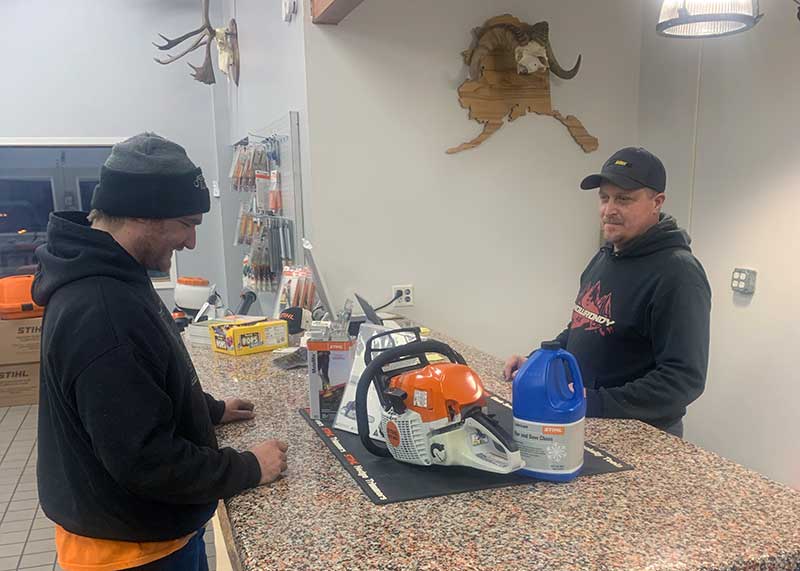 Knowledgeable, reliable, & focused on customer service
With decades of experience working on all types of small engines, our mechanics truly know what they're talking about. We'll keep your items up and running while providing honest shop pricing. We believe in good communication, whether it's calling you to discuss a repair or providing tips to keep your equipment working in top shape.
We serve a wide variety of customers including residents in Fairbanks and across the Interior, folks living in the bush, professionals, and commercial organizations. Our customers come to us from all over the state of Alaska for one simple reason – we get the job done right
From chainsaws to water pumps, we've got you covered
We provide a one-stop shop for all your small engine service, right here in North Pole. We'll work on any brands and types of equipment. Whether your item is Stihl, Husqvarna, Jonsered, Honda, ECHO, or any other make, we can get it running again or do maintenance to keep it performing well.
We provide service for: